Riyadh Season. Fury vs Ngannou.


Fight promos have always been mind numbingly generic.

The heavyweight boxing match between Tyson Fury, undefeated heavyweight boxing lineal world champion and Francis Ngannou, MMA world champion should be an explosive affair.

The hype and the drama and the spectacle of this fight needed a promo that did it justice. One that raise the stakes at the highest. One single story that could live through every mediums, cultures, from the fight announcement to fight night, One that captures the scale of those 2 monuments of the sport, their unique personalities:

"2 kings enter the ring. Only one will reign."

And what a better way to bring that story to life than collaborating with kings of their won disciplines: Legendary British photographer Nick Knight, and three-time Oscar winner costume designer Sandy Powell.

We created imagery that articulated a global integrated campaign, seen from the Las Vegas Sphere to Times Square to Picadilly Lights to Tokyo Shibuya, the fighters' private training gyms, broadcast graphics and ring side posters .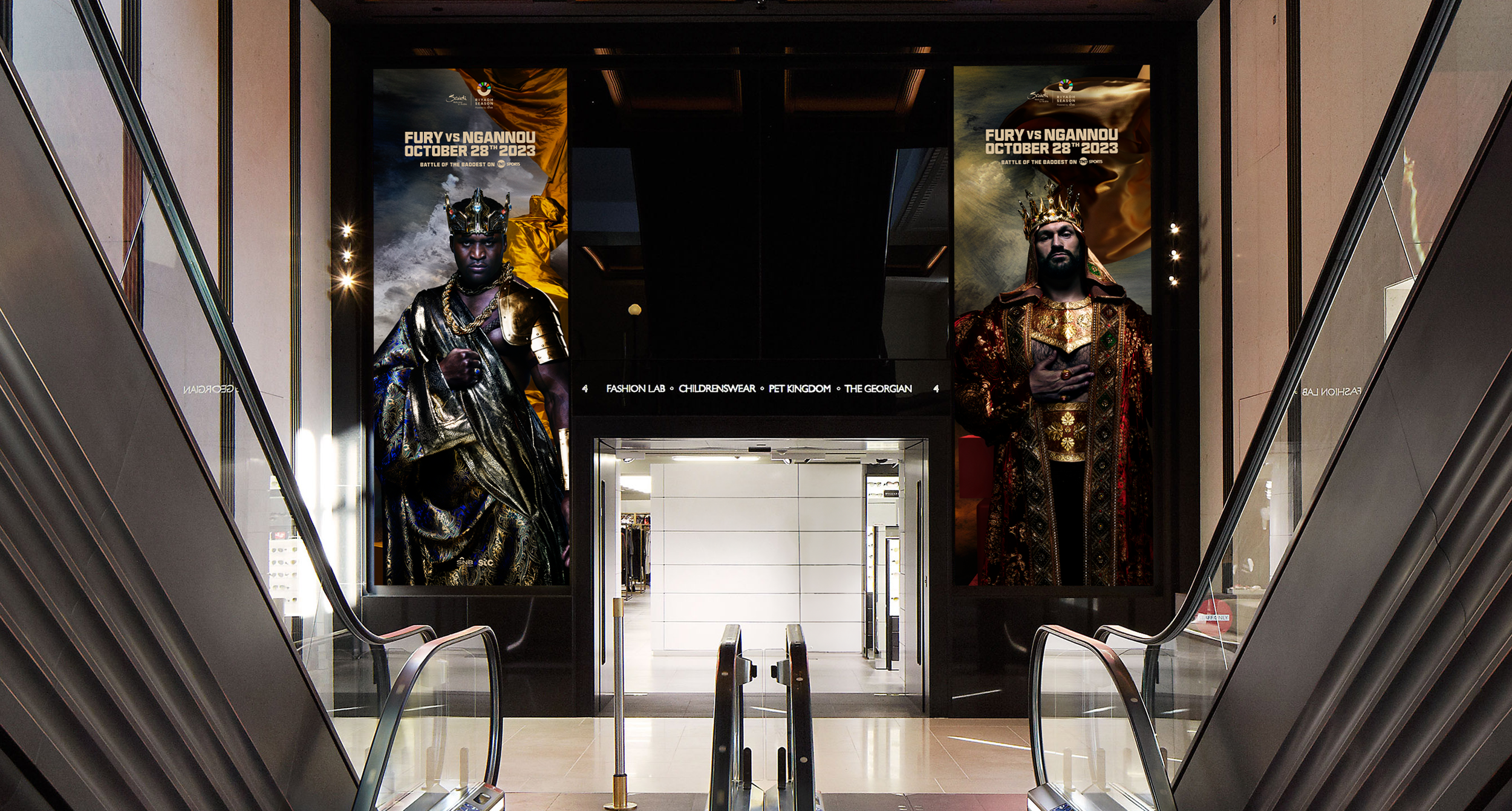 Credits.

Agency: Droga5
Chief Creative Officer: Scott Bell
Group Creative Directors: Giancarlo Rodas, Tres Colacion
Creative Directors: Bastien Grisolet, Ted Meyer
Art Director: Bastien Grisolet
Creatives: Cara Mia Cecchini, Mia Rafowitz
Photographer: Nick Knight
Costume Designer: Sandy Powell Set Designer: Andrew Tomlinson
Post-Production:
Epilogue Imaging Ltd